Posted: 7/13/2020 | July 13th, 2020
Hey everybody,
Just a quick update today to let you know we just updated our amazing travel hacking guide!
Travel hacking is the art of collecting frequent-flier points and miles to get free flights, hotels, tours, and more. It allows you to have those once-in-a-lifetime experiences: an over-water bungalow in Tahiti, a first-class flight with a shower, an African safari, a visit to the Galápagos Islands, or that dream trip to the French Riviera.
Travel hacking is the single best way to save money on travel.
I've been travel hacking for over a decade — and it is the linchpin of all my money-saving advice. It helps me save tens of thousands of dollars on flights, accommodation, and transportation every year.
I don't need to spend extra money, take special trips to earn more points, or get into debt. I do this with my normal, everyday spending.
Sure, we can't travel right now but, when we can, having some points and miles for free travel will really help keep costs down!
In this update, we:
Updated the rules on credit cards
Updated information for all our credit cards and resources
Added new tricks on how to redeem points and miles
Updated the section on using gift cards to generate free miles
Added more ways to manufacture spending to generate free miles (including ones not normally shared publicly)
Updated information on airline and hotel loyalty programs and their requirements
Updated everything else that needed to be updated!
This book is the best resource for those looking to get into travel hacking — or those who have started but are sick and tired of trying to figure it all out on their own.
You don't need to search hundreds of blogs or spend hours figuring this out. My book lays it all out in a step-by-step format, so you just have to follow the guide and you'll be raking in hundreds of thousands of miles without ever needing to travel.
This book covers:
The history and philosophy behind travel hacking
How to use credit scores to your advantage
How to spot and get the best-earning reward cards
How to master the ins and outs of loyalty programs
How to maximize your everyday spending for bonus points
The secret art of earning points for FREE
How to always find an award flight or hotel room
Where to discover the best travel deals
The tools and resources travelers use to unlock secret fares and deals
BONUS: The guide also includes step-by-step cheat sheets so you can keep these tips handy
I know we can't travel right now, but when we can, wouldn't it be nice to have tens of thousands of points at your disposal so you can do so for free? This book will help you get there!
The book is $9.99 USD and you can get it by clicking here.
(Or you can learn more about the book on this page.)
Here are some testimonials from other readers who bought the book: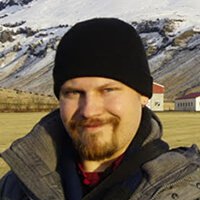 Michael: "I bought the guide a few months ago and was able to book a one-way flight from New York to Saint Petersburg for 30,000 miles and $5.60! Matt lays out a great plan on finding the best card for you, how to use it to its full advantage, and quickly build up air miles."
---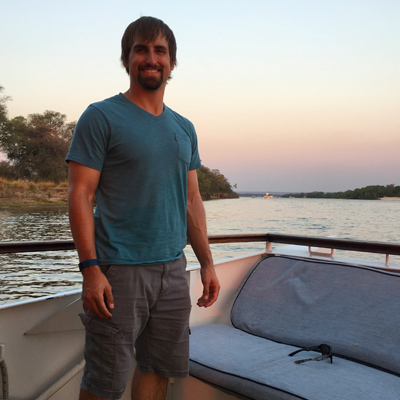 Eric: "Travel hacking has helped me to travel frequently on a budget that anyone can afford. Using his advice on leveraging award offers on credit cards, I've been able to avoid having to pay for airfare (other than fees) on trips to great locations in the U.S., Europe, and Asia. Whether you want to become a long-term traveler or you just want to take better vacations, Nomadic Matt's advice can help you get the most out of your travel budget."
---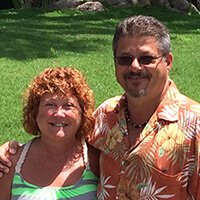 Rusty: "Matt's guide has unlocked a whole new way to travel. His book was an eye-opener — it explained the concept and language of travel hacking in a way that is easy to read and understand. Since buying his book six months ago, I have accumulated nearly 300,000 points. Now, I'm repeating the steps for my wife so we can have double the miles for our future trips!"
---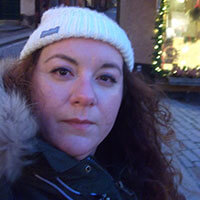 Lisa: "I always thought credit cards were bad, but after reading this book, I realized that they can actually work for you, not against you! After following Matt's advice, I now have two free airline tickets to the US Virgin Islands and I am asking myself, why didn't I start doing this years ago?! I used to be a real skeptic, but I see that it really does work and it doesn't ruin your credit!!!"
---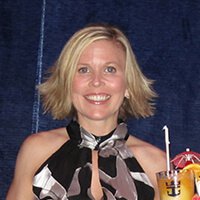 Tonia: "I was already dabbling in travel hacking, but this book contained ideas that I hadn't thought about. Matt's book helped me get two first-class tickets to Australia and 10 nights in hotels for free for my 40th birthday. My husband and I honestly thought we would have to wait until we were retired to be able to afford this trip, but because of Matt's advice, we will travel there for free!"
---

Esteban: "I always thought all the frequent-flyer miles stuff was all a big scam, but after reading this book, I see that is definitely not a scam at all. I've already gotten a few free hotel stays. With Matt's tips, I've earned enough miles to fly to South America for a three-month trip with my wife! It made this dream trip more affordable and allowed us to have more money for when we arrive!"
---

Matt: "I purchased Nomadic Matt's The Ultimate Guide to Travel Hacking to help ease the financial struggles of a trip around the world. Within four months, I had accumulated 308,682 miles that I can use to lower the costs of flights and accommodation! The guide served as the perfect template to get started, and honestly, if you don't buy this book, you're saying no to free money!"
---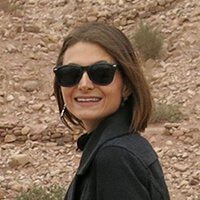 Carrie: "I bought this book because wanted a more in-depth guide to travel hacking than what you can find online. By following Matt's tips, I earned 100,000 miles within the first couple months. I've saved thousands of dollars so far and seen my credit score rise to over 800, and I get to take more trips over the next year than I have in the last ten without altering my normal spending habits."
And, if you get lost on the way, I'll be here to help you. All you need to do is email me! I'm here to help.
The book also comes with free LIFETIME UPDATES and a seven-day money-back guarantee, so you can try it out risk-free!
That's it for today!
If you have questions, leave them in the comments!
Sincerely,
Matt
P.S. – If you already bought this book, you'll be emailed an update later today.
Book Your Trip: Logistical Tips and Tricks
Book Your Flight
Find a cheap flight by using Skyscanner or Momondo. They are my two favorite search engines, because they search websites and airlines around the globe so you always know no stone is being left unturned.
Book Your Accommodation
You can book your hostel with Hostelworld as they have the largest inventory. If you want to stay somewhere other than a hostel, use Booking.com, as they consistently return the cheapest rates for guesthouses and hotels.
Don't Forget Travel Insurance
Travel insurance will protect you against illness, injury, theft, and cancellations. It's comprehensive protection in case anything goes wrong. I never go on a trip without it, as I've had to use it many times in the past. I've been using World Nomads for ten years. My favorite companies that offer the best service and value are:
Looking for the best companies to save money with?
Check out my resource page for the best companies to use when you travel! I list all those I use — and they'll save you time and money too!
Photo credit: 1 – Lefterismakris2007
The post We've Updated Our Travel Hacking Guide appeared first on Nomadic Matt's Travel Site.